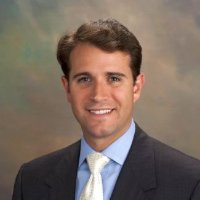 Cameron Runyan is the Chief Executive Officer for the Charter Institute at Erskine.  Prior to assuming the Chief Executive role, he served as the Interim Director and worked with Erskine College to establish the Charter Institute.
Mr. Runyan served a four year term (2012) on the Columbia, South Carolina City Council as an elected representative to 135,000 constituents.  In that role, Cameron was chairman of the Budget Committee with responsibility for the development and oversight of the capital city's $300,000,000 combined annual budgets; recruited and secured authorization of the largest urban redevelopment project east of the Mississippi River; led the development and implementation of an economic recruitment strategy that netted over $1 Billion in new economic investments; and moved 92% of the city's homeless population into paths out of poverty through a collaborative effort with nearly 100 churches and homeless service providers.
Prior to 2015, Cameron was also a licensed financial professional serving high-net worth clients across the United States.  In that capacity he provided discretionary, tactical asset management and long-term financial planning strategies for individuals, families, churches, schools and other organizations.
Cameron has lectured extensively and appeared in local, national and international media, including interviews in The New York Times, PBS: Religion and Ethics and Al Jazeera International, discussing issues ranging from effective responses to poverty to the role that proper childhood education can play in the future prosperity of the West.
Cameron holds a Bachelor of Arts from Furman University (99) and a Masters from the University of South Carolina (01).  Additionally, he earned advanced financial planning designations from the American College and the College for Financial Planning.
Cameron and his wife, Jenni, have three young daughters and are members of First Presbyterian Church in Columbia, South Carolina.
Phone: 803-422-4895
Email: crunyan@erskinecharters.org
Director of Charter Institute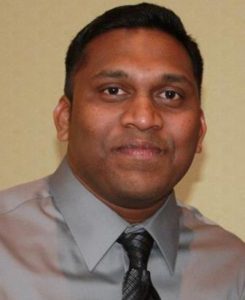 Vamshi Rudrapati (affectionately known as Mr. V) will be entering his eighth year in the Charter School World. Before joining the Charter Institute at Erskine, he worked at South Carolina Public Charter School District for five years where he managed Federal Programs. Mr. V was also heavily involved in overall district operations from state programs, Charter Applications, finance, and technology needs of the district. Mr. V also worked in a charter school where he managed curriculum, special education, PowerSchool, instructional technology and other leadership responsibilities. Before coming to the Charter School World, Mr. V served as a special education coordinator in the Lee County School District. He is currently serving as a board member of the SC Association of Title I Administrators (SCATA).
Mr. V's relentless quest to improve the quality of education for all students has always motivated his work. He has championed the improvement of educational outcomes for low-income students, students with disabilities, students facing homelessness, and English learners throughout his personal and professional career.
Mr. V holds Bachelors of Commerce and a Special Education degree. He also received his MBA while living in India.
Mr. V loves to cook, which he says is both a gift and a curse. He is well known for his creative short movies and his fabulous sense of humor which is a huge addition to the team.
Phone: 803-939-6919