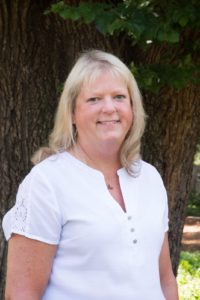 Paula Gray | Director of Human Resources and Benefits
Phone: 803-849-2460
Email: hrbenefits@erskinecharters.org
Paula Gray is the Director of Human Resources for the Charter Institute at Erskine. Paula brings the most administrative experience in the state (35 years) for authorizing charter schools with her to the Charter Institute. Prior to joining the Charter Institute, Paula served as the Director of Human Resources for the SC Public Charter School District. Mrs. Gray also brings experience with federal programs, teacher certification, board meetings, teacher, student, and volunteer of the year programs, and Interim Superintendency. Paula has also worked with the South Carolina Department of Education in various offices, including Accreditation, Human Resources, Finance and Legislation, Liaison to the State Board of Education. Additionally, she served as Assistant to the Regional Manager of SC Vocational Rehabilitation's Disability Determination Division and with the SC Associatio of School Administrators as a Membership Liaison.
Paula and her husband, Marvin, live in Hopkins, South Carolina.
"Paula is friendly, caring and customer-focused, yet driven to produce superior results. No matter the task Paula will excel."
    -Mark Bounds, Principal, East Point Academy