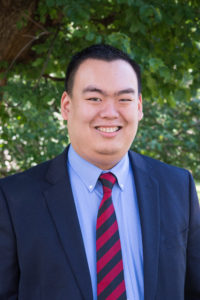 John Li | Assistant Director of Finance
Phone: 803-849-2459
Email: finance@erskinecharters.org
John Li serves as the Assistant Director of Finance for the Charter Institute at Erskine. Mr. Li previously worked at East Point Academy charter school, where he served as the school's Financial Coordinator. Mr. Li also served as the Board Treasurer for East Link Academy and was a member on ELA's Planning Committee.
As East Point's Financial Coordinator, Mr. Li was responsible for developing, implementing and overseeing East Point's annual budget and financial controls. His work in the Finance Office contributed to consistently clean annual audits of the school. Beside his role as the Financial Coordinator, Mr. Li also played an important role in developing the school's Extended Care and Summer Programs. Mr. Li was awarded with the Next Generation of Afterschool Leaders Award by the National Afterschool Association in 2016.
Mr. Li serves as an archery instructor with the South Carolina Department of Natural Resources where he to introduces and teaches archery to South Carolina youth. He is a certified instructor with the National Archery in the Schools Program (NASP) and with the USA Archery program. Mr. Li resides in West Columbia, South Carolina.
"Mr. Li exudes competency, intelligence, and moral character far beyond his years. His consistent level of financial understanding, institutional knowledge, and measured intelligent contributions to all meetings make him an impressive team member and belies his youthfulness. Mr. Li will accomplish his goals because of his intellect, compassion, sincerity, and drive. His combination of skills, drive, determination, and ethical leadership are rare in seasoned executives. To blend together in harmony at a young age is truly unique."
     -Alan Buck, Board Treasurer, East Point Academy