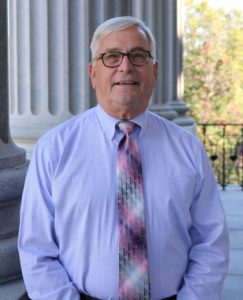 Richard Melzer | Director of Accountability
Phone: 803-849-2464
Email: accountability@erskinecharters.org
Rich Melzer is Director of Accountability at the Charter Institute at Erskine.  He served as a teacher and administrator in Prince Georges County, Maryland and administrator in both Montgomery County, Maryland, and Rock Hill Schools, South Carolina.  As an elementary school principal, his first school, Kenilworth Elementary became the highest performing school in Prince Georges County.  Kenilworth was, named a Top 50 School in the Maryland, Virginia and the D.C Metropolitan Region.  For the school's success in improving academic achievement Mr. Melzer was honored as a Milken National Educator.  While in Montgomery County, Chevy Chase Elementary was recognized as a top five high achievement school.
Upon accepting a principalship at Ebinport Elementary School, Mr. Melzer moved to Rock Hill Schools. After a year at Ebinport, he transitioned to the District Office as Executive Director of Elementary Education.   Developing a standards-based report card, creating T3 (a behavior intervention program), training UBD, refining district-wide curriculum maps, supporting principals and providing Assistant Principal training were among his accomplishments.  During his last 2 years in Rock Hill Schools, Mr. Melzer served as Executive Director of School Choice and Professional Learning.  He assisted in developing the District's school choice program and established school choice policies and procedures.  He also took pride in training, monitoring, and supporting Professional Learning Communities throughout Rock Hill Schools.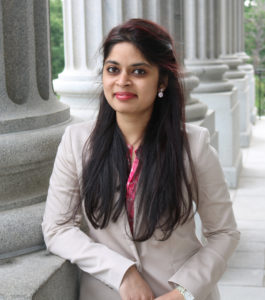 Kusuma Buddhiraju | Data Analyst
Phone: 803-849-2464
Email: analyst@erskinecharters.org
Kusuma Buddhiraju is the Data Analyst at the Charter Institute at Erskine. She earlier worked as a Systems Engineer with Deloitte and as a Data Scientist with Verisk Analytics. Having a bachelor's degree in Mechatronics (Mechanical Engineering), her keen interest for data and statistics propelled her to take up a Data Science certification course, which helped her bag her first job. She holds a Master's degree in Business Analytics from Rensselaer Polytechnic Institute, New York where she worked as a teaching assistant in the Mathematical Sciences Department. She also received gold medals for consecutive years during her bachelors for academic performance.
Her passion to utilize data science for social good gravitated her to The Institute. She worked on various data science related projects in her previous roles and at school, and she hopes to use machine learning, data visualization, and data modeling skills to strengthen educational outcomes in South Carolina.
Kusuma's family resides in India and her hobbies include poetry, painting, and reading books.